We accompany you in all stages of the project, from conception to implementation. Side-by-side work must be consistent in order to reach the expected result and forge a long-term relationship together.
Design
UX/UI
We work hard to make our developments useful, easy to use and at the same time look attractive and optimized.
DEVELOP
MOBILE APP
"The present is the mobile". We develop native apps so you can have everything at your fingertips, both in the play store and in icloud.
WEB APP
We offer quality solutions working with the latest technologies for web development and thus allow an efficient and dynamic management.
TEST
QA
It is a fundamental step for your project to succeed and for the effort made to be valued. We provide reliable and accurate testing through a methodology that suits each development.
Technologies
We are specialized in the latest technologies so that our developments are the most advanced and optimized.
The good management of these programming techniques allow our developments to be scalable and easily maintainable.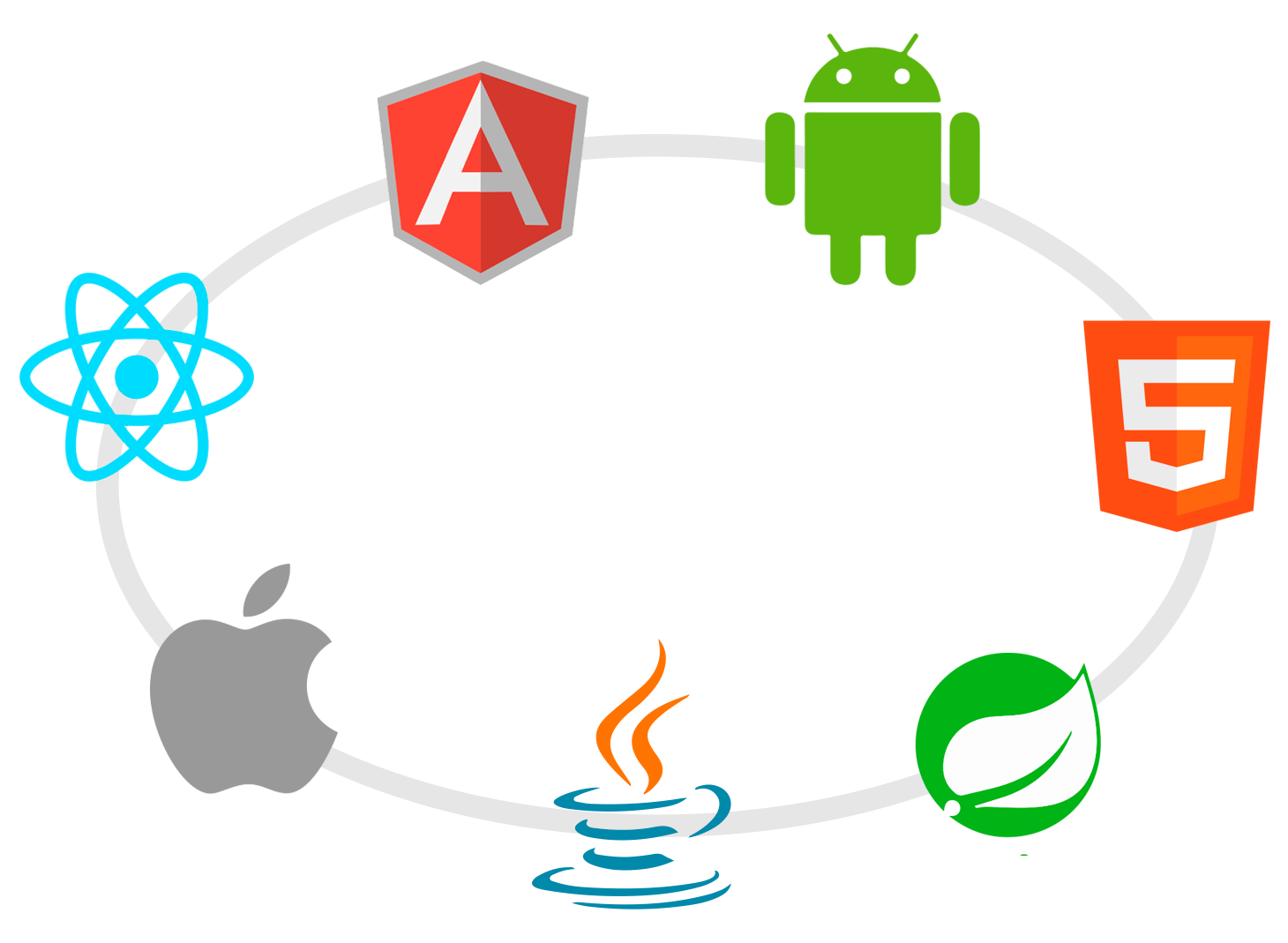 Methodology
The work done through the agile methodology allows a constant interaction with the client, showing results rapid manner and allowing a fluent follow-up of the project.
In this way the possible margins of error are reduced and the prescribed estimations are achieved.


Staff augmentation
Think of us as part of your team that just happens to sit in another office. The simple form of software outsourcing where we help you achieve your projects efficiently.

Team as a service
Clients get quick access to a multi-disciplinary team of experienced developers, UI/UX designers, QA professionals and support engineers with any desired skills, including the Project Manager.

Time and materials
Is your project not clear enough?
We offer professional staff to work side-by-side on your design and development processes. We adapt to whichever working scenario you may need to achieve the set goals in due time and manner.